Many informations about COVID-19, CORONAVIRUS, how will it spread into population
in many countries, actual COVID-19, CORONAVIRUS GRAPHS, also Perspectives, forecasts, outlooks for the future, epidemic and pandemic prognosis and actual
>>>>>> COVID-19, CORONAVIRUS PREDICTIONS <<<<<<
COVID-19, CORONAVIRUS links to GRAPHS day by day
COVID-19, CORONAVIRUS links to PREDICTIONS day by day
Other interesting COVID-19, CORONAVIRUS summary links and reference pages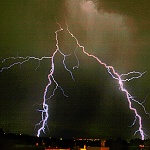 For Intelligence Services
worldwide, espionage, counterspionage of any government and military research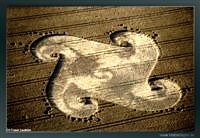 Crop circles
The Federal government does not have any information about extraterrestrial life to conceal, and there are no secret projects for me to investigate. O.Hatch
All generalizations are false, including this one. M.Twain
Science may be described as the art of systematic oversimplification. K.Popper
Crop Circles. A Message, For Intelligence Services
CZ version

©
copyright 2008-2012
Long quotations (considerably more than only a few sentences) from domain cropcirclesonline.com also translated to any language, would be better publish anywhere with author's permission. Thanks.
Also copyrighted photographs ©cropcirclesonline.com ©quick spigots
Citations allowed, certainly. Name source, please. Also link where possible, thx.
Contact cropcirclesonline@gmail.com or lightningsymbols(at)hotmail.com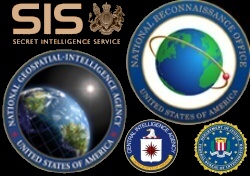 Follow - up message resulting from the research. By-product.
If interested, contact cropcirclesonline@gmail.com
Introduction - a Note For Intelligence Services
Dear Intelligence Services, Secret Services from and around the whole world. Even those that are so secret, that about their existence absolute nobody knows anything. Even those that are so secret, that about themselves just ultimately nothing even know by their own.
SIS, DIS, JARIC, CIA, AFISRA, MI, DIA, NGA, NRO, NSA, FBI, ICG, MI4, MI5, MI6, MSS, BIS, BND, MAD, DCRI, DGSE, AISI, CII, Mossad, Shin Bet, Nemzetbiztonsági Szakszolgálat, ARC, NAICHO, DIH, AIVD, MIVD, NSM, NIS, FOST, AW, SWW, SKW, FSB, FSO, GRU, KGB, Stasi, STB, ABIN, VSS, VOS, NBÚ, CIFAS, NUST, FRA, NDB, MND. . .
Government, Military, and any other imaginable, also completely unimaginable secret services. You are the victim, actually we all became victims, all of humanity, the continuous and incessant hunt for sensations. The simple fact that for every difficult explainable facts and seemingly supernatural enigma to many individuals (call themselves as a mysterium-explorers) like delegate power and causality to some alien, extraterrestrial, alien power, extrasensory powers, unknown currents, perception, power or any other so far unexplained process or energy transfer. As they join together forces gullible simpletons, sensation hunters, intriguers of conspiracy theories and not very sympathetic, and thus much more suspicious military workers and security sector personnel intelligence and counter-intelligence and counter-counter intelligence, to a great mistake is brewing indeed in a big kneading-trough.
Solution and explanation
Crop Circles are though really de facto that, what are perhaps by some of you occasionally considered. "Experiments" with remote power transmission from a distance. Huge energy (gigajoules, terajoules). Successfully carried out and completed. Never lasting longer than a second. Heaven-sent energy, "from above", from sky. From the height or distance of about 2 km, but sometimes more 20. Not at all any work of any internal or external enemy, crazy scientist, let alone any fools or any other freaks, nor aliens. They are only and solely work of Mother Nature. Carry around three billions of them annually round whole globe. Some of them hit into a crop field and then it happens like this. Indeed very rarely, an estimated one case of several hundred thousand (of those cases where hit into a crop field).
Other cases, where hit into a crop field, will happen "only" like this. It was exactly the same experiment, completely and successfully executed, the same energy transfer, in the same manner. Only that electromagnetic field lines displaying in raster of stalks, or interference, it somehow "did not work out." Nature is not a laboratory, where scientists show magnetic field lines in magnetic materials. Therefore, nature replaced deficiencies in used laboratory equipment by the number of laboratory experiments. (100 times per second all over the globe)
A question of the day
for Radio Yerevan:
Is nature mainly attempting to display some of the Lightning Discharge magnetic field lines in raster of crop stalks in the field as good as possible, or rather trying make fools of people?
Radio Yerevan answer:
It is not clear whether the nature is more like trying occasionally create in the field some regular patterns, or make people fool. Quite clear is only that is very successful in both of them.
A screen to the past
For example, military and security research personnel round whole countries have very often been considered a matter as an intervention of enemy states workers and their military and security research (Chinese Japanese, Russian Mongols, British French, American Canadians, German Austrians, Polish Czechs, Slovak Hungarians, Icelanders Eskimos, Australians New Zealanders, and vice versa). Most patterns were considered as a matter of military research and experiments with the transmission of energy from a distance. Because it almost always was a very secret research, it would be the most suitable not to imagine at all, what findings could ever be achieved by such researches and investigations.
No wonder that researchers considered some patterns as trials and experiments, as well as evidence of remote energy transfer, when in reality the transfer of energy from place to place it really was. An average distance 2 km, in some cases less than 100 meters, sometimes well over 20 km. Instantaneous power of the lightning discharge may be in an exact particular moment of the time a lot over 1015J / s. Discharge lasts in principle only several tens of millionths a second, so that is emitted only slightly between 1010 - 1012 J, even if sometimes much more.
The basic tasks of civilian and military intelligence service as well as also any counterintelligence activities is the production of misinformation. Throw wolves a bone (journalists or anyone trying explain unexplainable anything), so that they can nibble at that. Such things are clearly happening, and will not be here discussed more. Most of them can be classified today among the various conspiracy theories.
If interested, contact cropcirclesonline@gmail.com
This page was prepared, and all the facts and theories presented here were very thoroughly, closely and in detail experimentally examined by
Jan Ledecky
Every great and deep difficulty bears in itself its own solution. It forces us to change our thinking in order to find it.it. N.Bohr
Music is my religion.
Jimi Hendrix
Here is the test to find whether your mission on Earth is finished: if you're alive, it isn't. Richard Bach